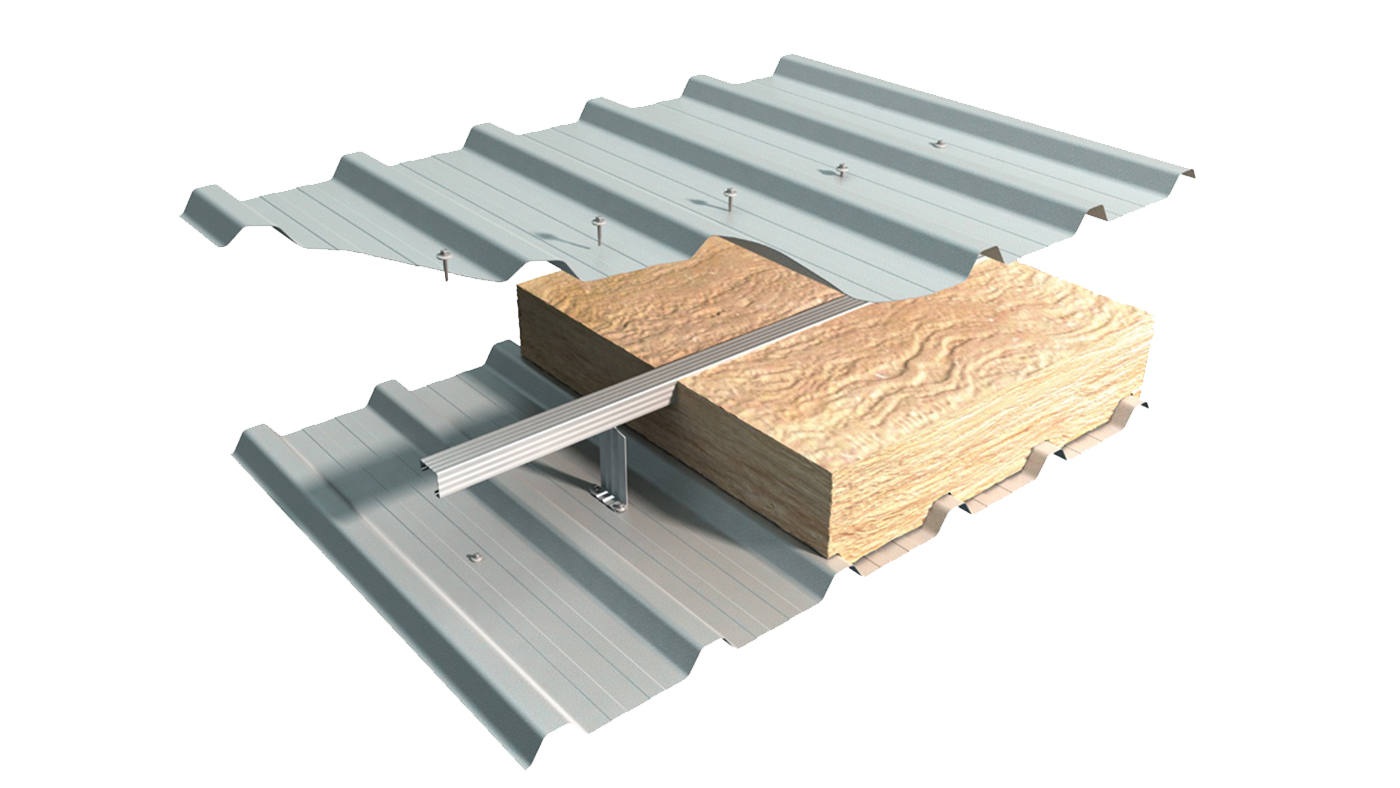 Twin Skin
United Roofing Products manufactures a range of box profile sheets that can be incorporated into roof and wall twin skin systems. These systems generally comprise of an internal lining sheet, spacing system,
insulation and a box profile top sheet. Various depths, insulation types and configurations can be used to achieve the required specification for nearly all applications.
United Roofing Product's unique position as a manufacturer but also major distributor of all metal sheeting and cladding products gives us access to all the technical know-how and the full range of materials to offer solutions to all building envelope scenarios. Including roof lighting, high performing fire wall systems, structural roof decks, acoustic system, aluminium standing seam and secret-fix systems as well as the diversely flexible and cost effective box profile twin skin system.
Spacing System
The spacing system comprises of a roll formed steel bar and interlocking brackets, which assemble without the requirement for fasteners to form a grid. This method results in a light weight yet very strong, rapidly installed and cost-effective sheeting rail that is elevated to the required height by the bracket. The brackets range in height to create varying depth voids and create solutions for a huge range of various thermal, acoustic and fire resistance criteria. The bracket's narrow base allows the system to be fixed into the valley of the liner or existing roof profile, even those that are sinusoidal and fibre cement. This transfers the weight of the new roof cladding system directly onto the existing substructure of the roof.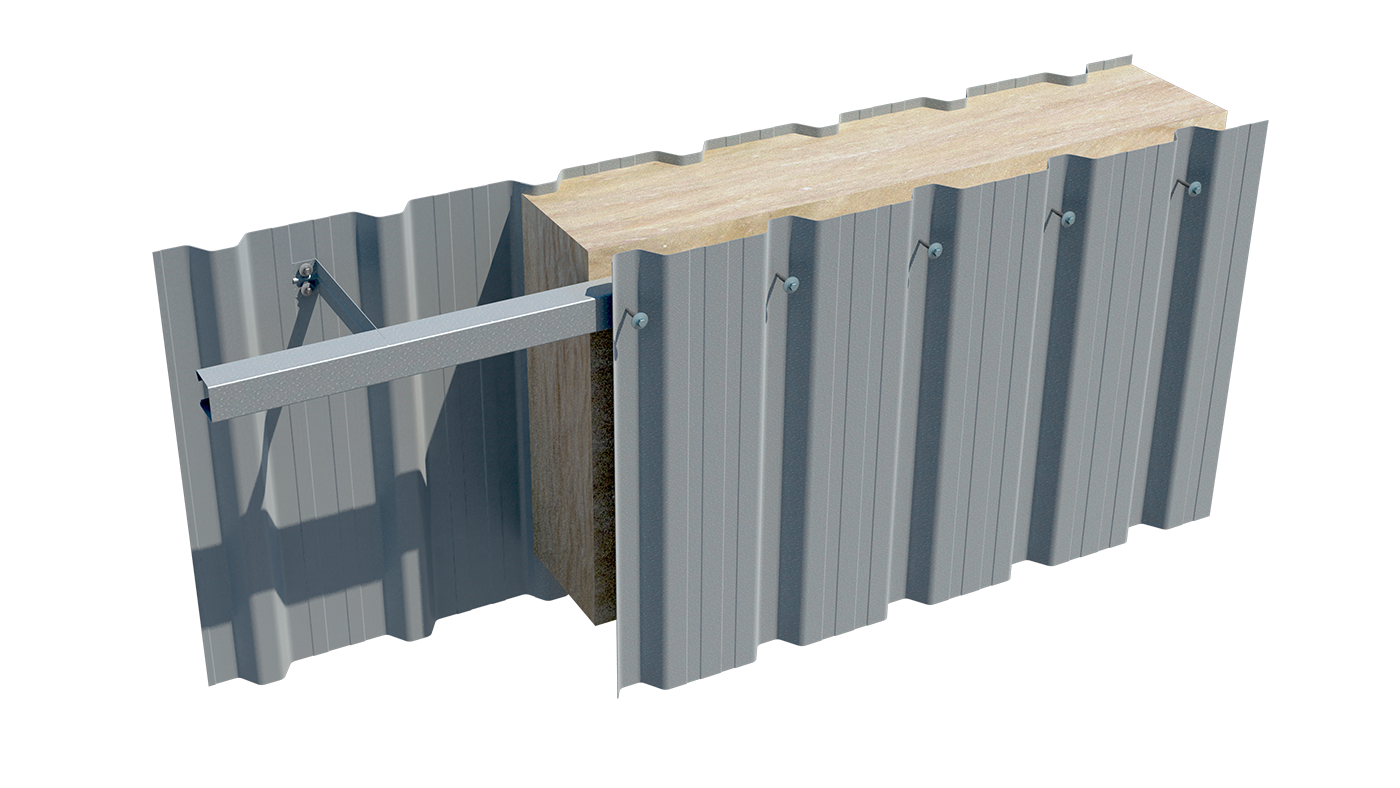 Twin Skin Daylight Systems
Site assembled in-plane GRP roof lights are available in a range of roof profiles, providing high quality natural daylighting, reducing the need for artificial light, saving energy and helping to reduce the carbon footprint of an industrial building.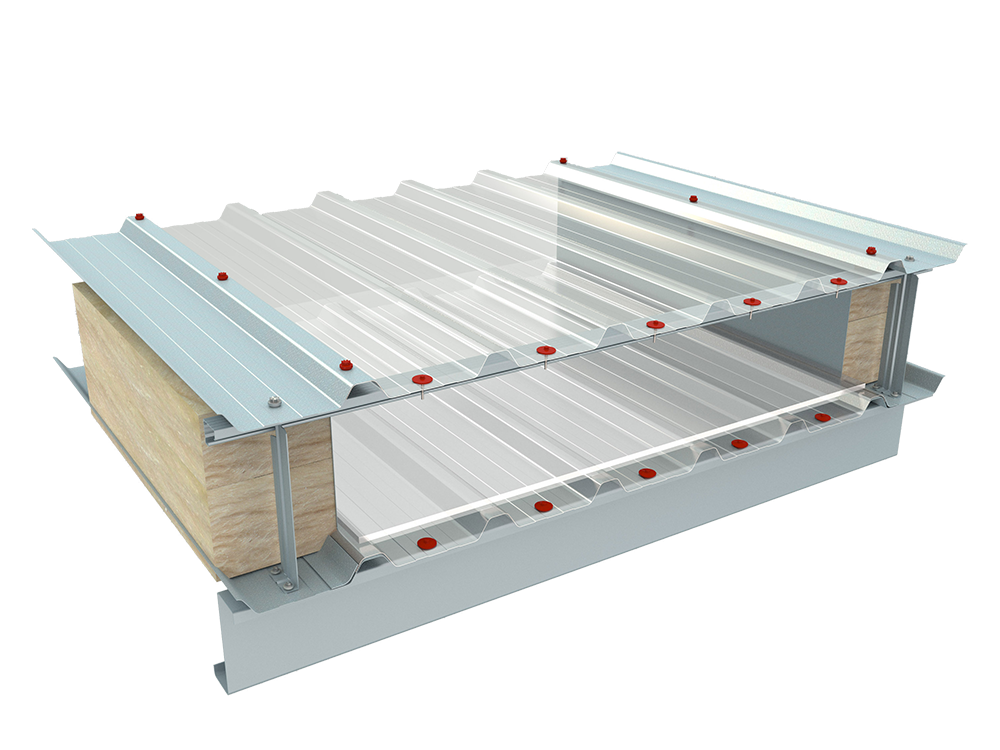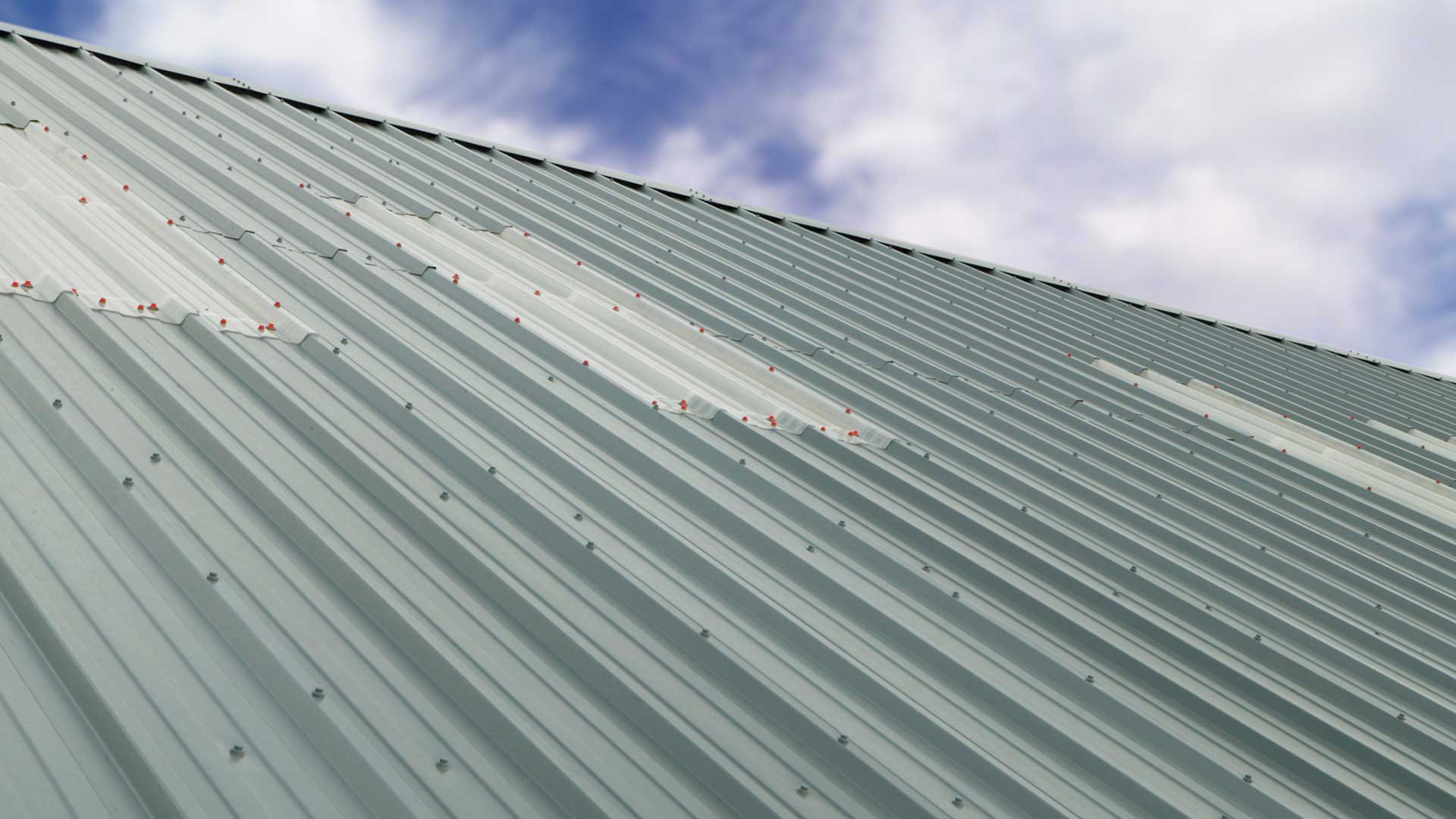 Roof lights for twin skin roof systems are site assembled triple skin assemblies in a choice of profile weights and fire ratings, depending upon the application and system guarantee. Roof lights should be used at design roof pitches of 6° and above, giving a finished pitch of at least 4°.
The selection of material weight is dictated by the non-fragility status and applied loadings. The fixing and sealing methods are critical to long term durability and non-fragility.
Over Roof
The spacing system comes into its own in the refurbishment market.
Whether you have a leaking roof, wish to increase the thermal and acoustic performance of your roof or wall, or simply improve the aesthetics of your property the spacing system offers quick cost effective solutions.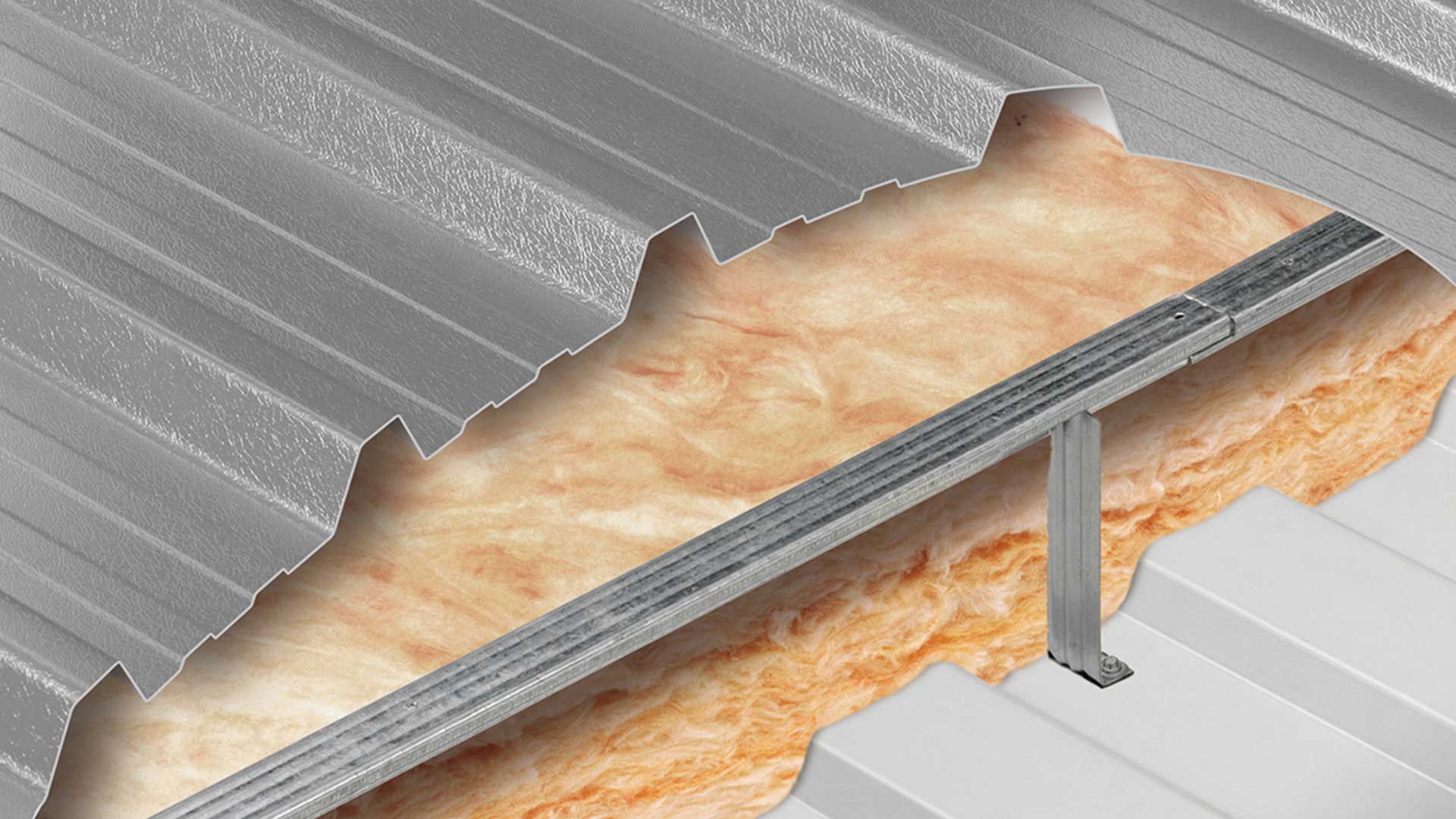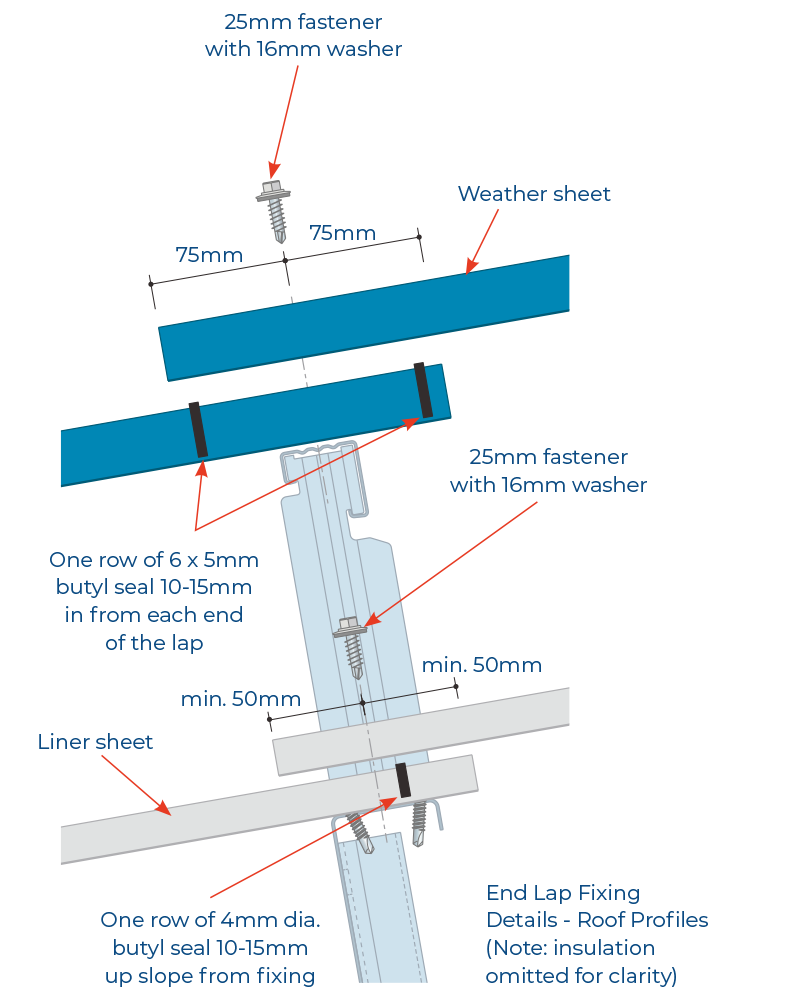 Simply assemble the bar and bracket to replicate the substructure beneath the existing weather sheet, fix the bar and bracket system using the appropriate fasteners leaving the existing covering in place, insulate if desired and fix the new weather sheet. This solution quickly and cost effectively transforms the appearance and performance of existing buildings. United Roofing Products can produce thermal and acoustic calculations, and offer a range of solutions for aggressive environments.
A full set of fitting instructions and construction details available on request.